Life is a series of experiences, each one of which makes us bigger, even though sometimes it is hard to realize this. For the world was built to develop character, and we must learn that the setbacks and grieves which we endure help us in our marching onward.
 ~ Henry Ford
---
Holistic-Ways has been Alexandra's business since she first started her integrative health coaching practice in Germany and Rhode Island. Holistic-Ways matured over the years while Alexandra saw clients around military bases in Washington D.C., the Municipality of Anchorage, Alaska, and through web-based consultations in Texas, Minnesota, Utah and other states around the country. Now, Alexandra lives with her family in Western Massachusetts and hopes to turn Holistic-Ways into a local haven for everyone interested in integrative health.
Alexandra is currently working on finishing a two-year program to become a Community Herbalist at the Clearpath School of Herbal Medicine. These studies include tools and knowledge of Western, Chinese and Native American healing traditions and herbs to explore major health issues of our culture and time. In combination with the all-important good nutrition, physical activity, positive relationships and career options, as well as a personal spiritual practice, Alexandra sees herbal medicines as yet another tool in the holistic health toolbox - with the goal to reach vibrant personal health.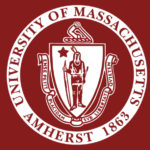 Alexandra is dedicated to her family, her clientele, and her business, but she always strives to educate herself further. In spring of 2018, she finished her studies of Sustainable Food & Farming at the prestigious Stockbridge School of Agriculture at the University of Massachusetts at Amherst and earned her Permaculture Design Certificate. Alexandra currently learns hands-on farming skills as a part-time apprentice at Brookfield Farm, a biodynamic farming enterprise in Western Massachusetts. This experience provides her with a 360-view and deep understanding of food - from the grower to the consumer - and allows her to even better serve her clients.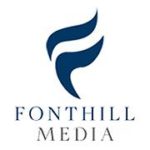 Over the past years, Alexandra expanded her teachings and adapted them into book format. Her goal as an author is to empower individuals by focusing on a strength-based approach, broadening their mindset. She is an indefatigable cheerleader for healthy living, positive outlook, and personal development.
Fonthill Media Inc., Oxford, England, contracted Alexandra to expand the first edition of her book. The second version of 'Healing the Military – Dealing with the Legacy of Conflict,' will hopefully publish soon.
Alexandra completed her Associate studies in Hospitality, Tourism and Travel at the University of Phoenix. She found online coursework to be perfect while her husband was deployed to Afghanistan and they were stationed overseas. This inspired her to create online classes & workshops herself. She now also coaches clients from all over the US and Germany via Skype and other web-based platforms.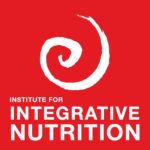 Alexandra is a Board-Certified Holistic Health Practitioner (CHHP) and received her training from the world's largest nutrition school, the Institute for Integrative Nutrition. There, she learned about more than one hundred dietary theories and studied a variety of practical lifestyle coaching methods. Drawing on this knowledge and based on the concept of "Bio-Individuality," Alexandra will help you create a complete and  personalized "roadmap to health" that suits your unique body, lifestyle, preferences, and goals. She is certified through the American Association of Drugless Practitioners (AADP).
Alexandra is a Registered Yoga Teacher (RYT +200, certified by Yoga Alliance) & Meditation Instructor and conducted  trainings through Yoga-Fit (national and international), the 360-Yoga Teacher Program and the Aura Wellness Center in Massachusetts. Her yoga-certifications include: Restorative Yoga  (320+ hrs.), Warrior Yoga, Yoga for Healing Physical and Emotional Trauma, Pre- and Post-Natal Yoga, Anatomy and Alignment of Yoga, Yoga on the Ball.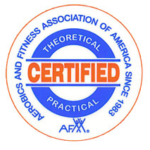 Alexandra received her Personal Trainer Certification through AFAA (Aerobics and Fitness Association of America) and is licensed in the following additional courses:
* Youth Exercise & Health
* Exercise and Obesity
Alexandra completed the Tai Chi Instructor Training  with Dr. Lam's Tai Chi for Health program, which so far includes the TCD (Tai Chi for Diabetes) and the Tai Chi for Arthritis (TCA) teacher certification.
Alexandra has been trained in the 'Healing Touch' method and is a Certified Reiki Master. She studied under William Lee Rand and the International Center for Reiki.
For those interested… Radio & TV Journalism  was Alexandra's first career when starting her professional development in Germany. Since then, much has changed, but not her love for writing and passing on valuable information & knowledge to her clients and readers.
What an amazing journey that I am so grateful to be part of.
Are you curious about how personal development- & transition coaching can help you? Let's talk. Schedule a 30-minute FREE initial consultation with me today. Or simply email:info@alexandraroach.com and state why you want to transform your life!